Project insights
The new project insights page provides a comprehensive overview of all the metric changes for a particular period. By default, the page displays the changes for the base branch over the last 30 days, but you can use the top-right dropdowns to select a different branch or a custom period.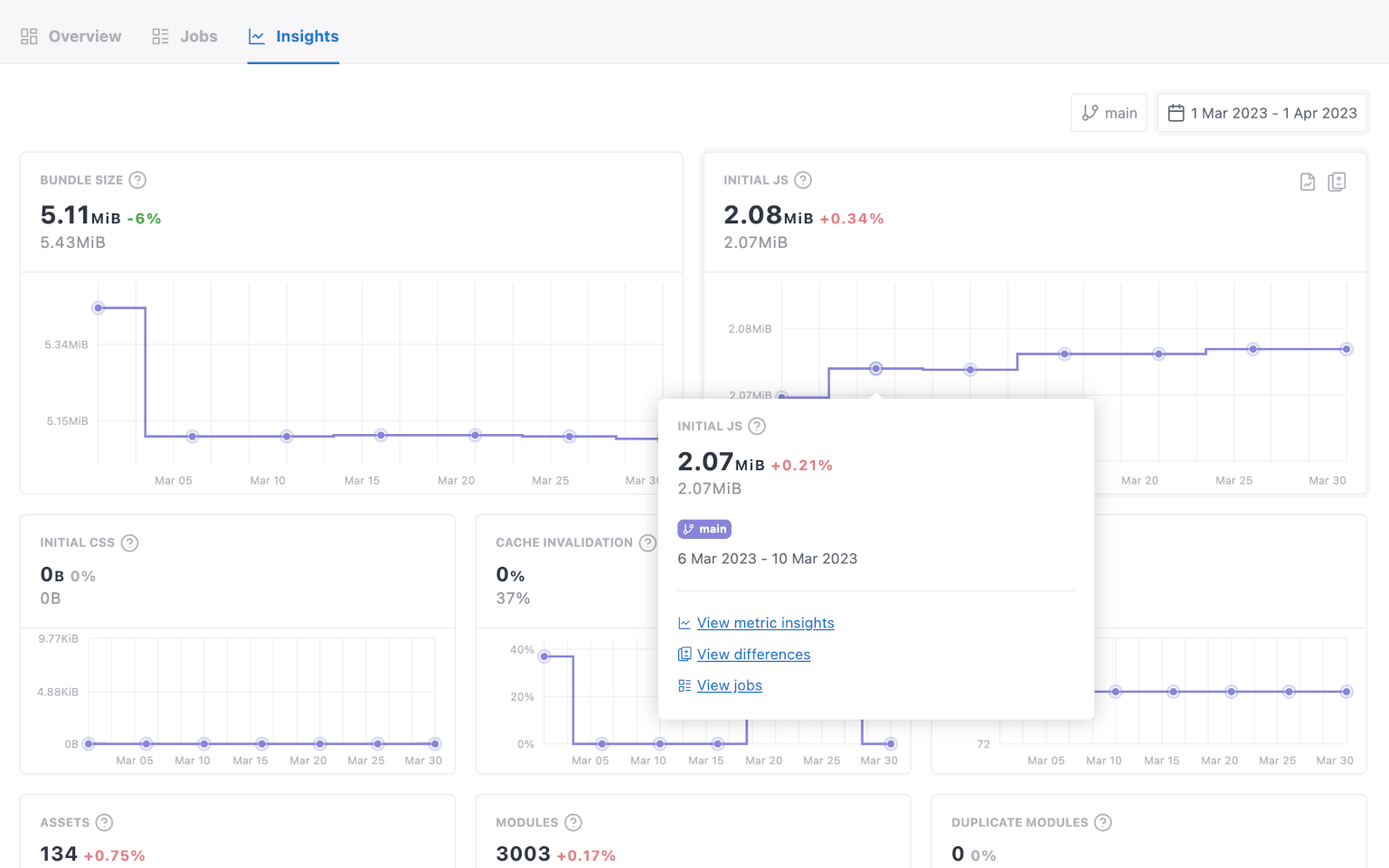 You can click the metric insights icon button to navigate to the metric insights page. The page provides a more detailed view of the metric chart and lists all related jobs.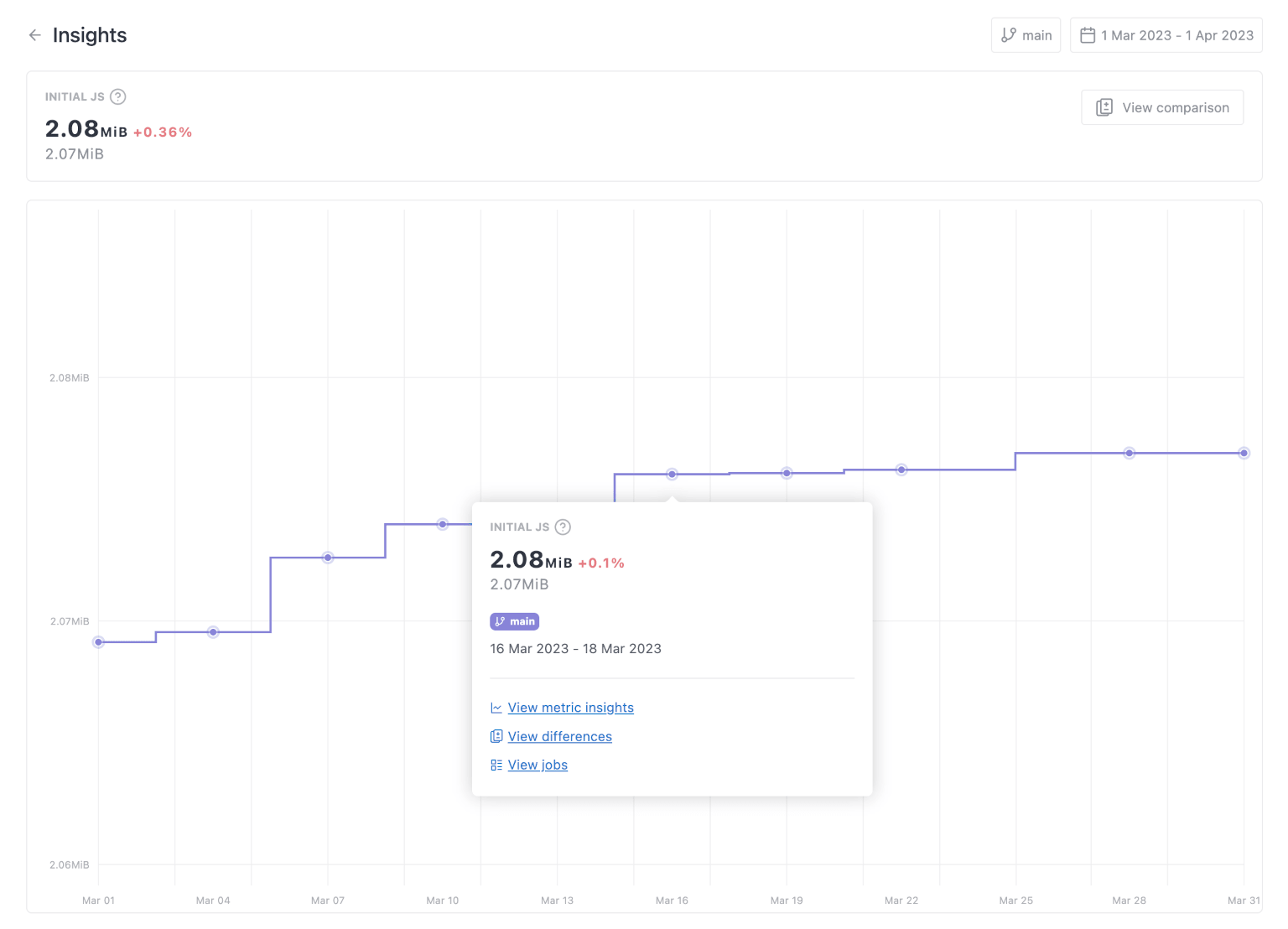 Also, the insights metric pages are easily accessible from the metric chart insights icon or the metric chart "View metric insights" hovercard's link.
Slack notification enhancements
The Slack notification was updated to make the title more prominent and to include links to the job overview page and the branch overview dashboard. The update allows you to quickly access the report overview or the context of the change.

Others